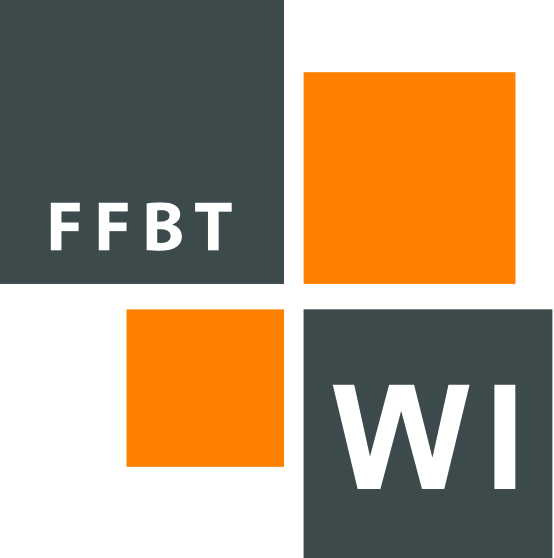 Our mission
ICADEM Credo
The FFBT WI represents the interests of academic institutions of Engineering and Management study programs with respect to politics, business and society. One of its most important tasks is to define the standards for quality assurance in a set of guidelines: the University Qualification Framework for Engineering and Management. Members of ICADEM are Universities of Applied Sciences, which have at least one Engineering and Management study program based on these guidelines.

More than 58 Universities and Universities of Applied Sciences from Germany, Austria and Switzerland are currently members of the FFBT WI.
The seal of quality – our qualifications framework
The Qualifications Framework for Engineering and Management displays the required competencies as laid down in a seal of quality. It is the most important component for quality assurance of teaching and learning in our specialist field, in particular as Engineering and Management has been conceived to have its own scientific field.

This Qualifications Framework should, on the one hand, serve as orientation for the conception and continued development of curricula, but also as a clear differentiation towards other study programs. Furthermore, it contributes to ensuring that an Engineering and Management degree possesses a "Seal of Quality", as it opens up excellent career opportunities for graduates. All member universities are committed to maintaining these standards.
The three pillars of engineering and management
The pillars of the Engineering and Management study program are engineering, economics and integration subjects. The latter interlink the engineering and economic subjects together characterizing the interdisciplinarity of the study program and thus breathing life into it. 

The goal is to turn graduates into responsible managers who are able to think across disciplines and lead intercultural teams. Intercultural implies both specialist culture in technical/business fields as well as the ability to successfully interact with individuals and groups from other cultures.
The internationalisation of engineering and management
In order to ensure continuous improvement these standards are regularly discussed and further developed. Therefore, there is a group of "Stakeholders" involved in this process. This group is continually extended to integrate mid-European universities and also those from other regions and continents in order to learn from each other and thus further consolidate the field of Management and Engineering in an international context. More partners and new members are cordially welcomed to join the ICADEM network.
---
©Wirtschaftsingenierwesen 2023